About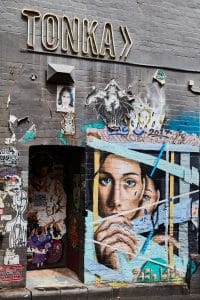 Tonka opened its doors in 2013 by the creatives behind the much loved Melbourne institution, Coda Restaurant. 
Hidden behind the iconic graffitied walls of Flinders Lane in Melbourne, Tonka offers an elegant space featuring an ethereal Naomi Troski installation and views of Flinders Street through sweeping windows.
Since its inception, Tonka has proudly maintained One Hat status in The Age Good Food Guide's 'Hat Awards.' 
The restaurant celebrates the vibrancy of Indian flavours with European influences and a contemporary flair.
20 Duckboard Place, Melbourne, 3000 
03) 9650 3155
info@tonkarestaurant.com.au